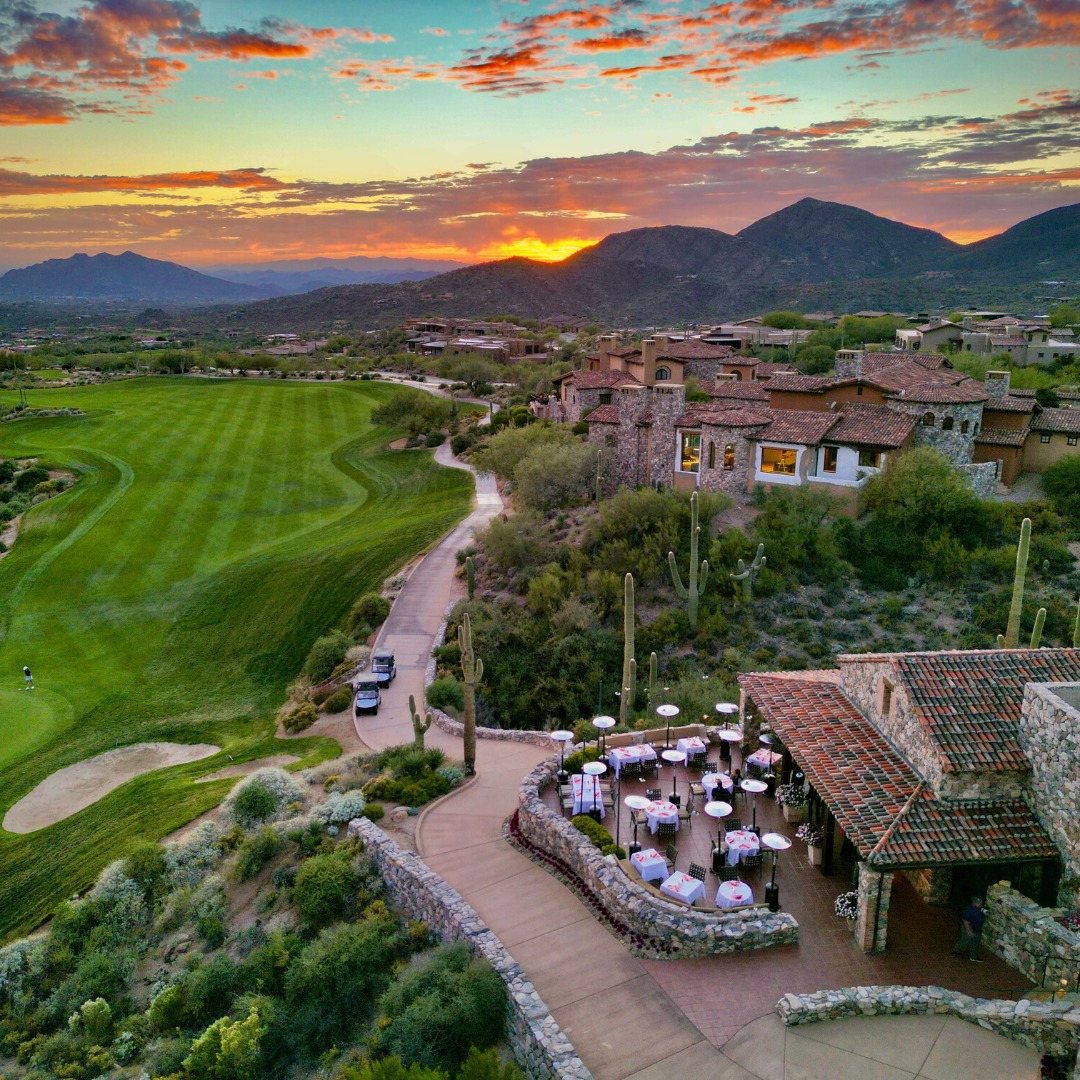 January 18, 2023
Arizona is the Place to be in January! 
Welcome to Arizona, a state known for its awe-inspiring vistas, endless sunshine, and exciting events. As January and February roll around, the valley is buzzing with activity, and there's something for everyone to enjoy.
A Desert Oasis
Nestled in the Sonoran desert, Desert Mountain is a place where natural beauty and luxury come together to create a truly unique living experience. Our community offers stunning views of the surrounding mountains and breathtaking sunsets. Whether you're an avid golfer, a nature lover, or simply looking for a peaceful place to call home, Desert Mountain has something for everyone.
As the weather starts to cool down, it's the perfect time to take advantage of our world-class amenities. Our six championship golf courses, designed by some of the industry's most renowned developers and architects, offer challenging and picturesque rounds for golfers of all skill levels. For those looking to stay active, we have tennis courts, pickleball courts, fitness centers, and miles of hiking and biking trails.
But Desert Mountain Club is not only about sports and outdoor activities, we also have a vibrant social scene, with a range of clubs and events for residents to enjoy. From book clubs to bridge groups, art classes to wine tastings, there's always something happening in our community. And if you're looking for a night out, our on-site restaurants offer delicious dining options that are sure to please.
The Barrett-Jackson Auction
For car enthusiasts, the Barrett-Jackson car auction is a must-see event. Taking place at Westworld of Scottsdale, this event features a wide variety of classic and collector cars, as well as automotive-related merchandise and collectibles. The auction is a great opportunity to see some of the most unique and rare cars in the world and maybe even take one home.
The Waste Management Phoenix Open
The Waste Management Phoenix Open, also known as the "Greatest Show on Grass," is one of the most popular golf tournaments on the PGA Tour. This year, the tournament will take place at TPC Scottsdale and feature some of the top golfers in the world. In addition to world-class golf, the tournament also offers a variety of activities and events for the whole family to enjoy. They're also recognized as the largest zero waste sporting event in the world, diverting 100% of waste from the landfill through recycling, composting, donation and energy conversion.
The Big Game
Football fans won't want to miss the big game this year, especially since it takes place at the State Farm Stadium in Phoenix. Whether you're rooting for the home team or watching the commercials, it's sure to be a thrilling experience. Many bars and restaurants around the city will be hosting watch parties. Plus, our Catering team is offering Super Bowl Tailgate To-Go Platters, featuring nachos, wings, deli platters or dessert.
The Arabian Horse Show
The Scottsdale Arabian Horse Show is one of the most prestigious horse shows in the world, featuring some of the most beautiful and talented Arabian horses. The event takes place at Westworld in Scottsdale and brings nearly 2400 horses, top owners, trainers, and breeders from around the world to compete for a chance at winning.