September 26, 2022
Fall Fun at Desert Mountain
Summer is officially over, but that doesn't mean the fun has to stop. Fall at Desert Mountain is filled with thoughtfully planned social opportunities and traditions for the entire family. Whether our members are partaking in an invigorating fall hike, a multitude of dining options, seven impeccably maintained golf courses, or one of the social clubs and community organizations, life on the Mountain won't disappoint.
You don't want to miss another year of pursuing your passions in our rare community setting. Here's a short list of just some of the highlights happening this fall.
Candle Chemistry 
Did you know the sense of smell is the most sophisticated of the five senses, and the sense most closely tied to memory? Members create their own scented candles in this unique and fun candle making class at the Seven Clubhouse. They'll select up to 3 different scents from a variety of fragrance options hand-poured to order, natural soy wax with premium and essential oils that are free of chemicals and Phthalates.

Bella Constantina 
Bella Constantina has been a Desert Mountain favorite with the ladies for many years. This is a ladies only wine gathering held at Constantino's offering an opportunity to taste a diverse sample of wines from all over the world. Each Bella will be unique to a specific region or, perhaps, a particular vineyard. The Desert Mountain chefs prepare a delectable menu that complements each wine with the opportunity to purchase through the Desert Mountain Wine Store.
Cooking Class: Thanksgiving 
Chef Greg and his team will show members how to make traditional Thanksgiving recipes to do with family.
Cornhole and College Game Day 
Members will pair up for a cornhole tournament at the Outlaw. They'll represent their favorite college football team while enjoying their favorite drink! This will be a double elimination, so each pair is guaranteed at least two matches.
Tequila/Mezcal Dinner 
Ivan Carreño of Carreño Mezcal will take members on a 4-course journey to Oaxaca where his family first began perfecting their processes of creating a series of Mezcals. An educational and fun experience paired with authentic Mexican cuisine and the sounds of a Spanish guitarist.
Fall Bash – Woodstock
Members are busting off their bell bottoms and throwing on their love beads! This "Adult only" event complete with Boho Beverages, fab food stations, vintage décor, and the groovy sound of Shining Star will be outta sight.
Family Boots Hike at the Ranch
Families will be guided around the Ranch and the Trails as they explore the Sonoran Desert and discuss its wild inhabitants. They'll enjoy a hands-on adventure for all ages and capabilities, then finish with s'mores over an open fire.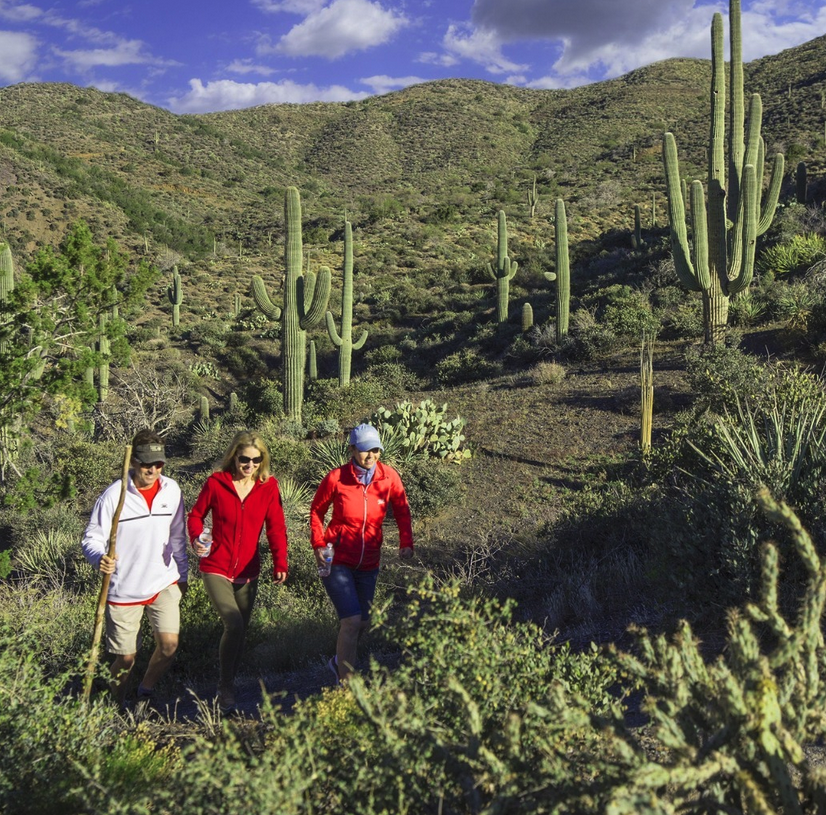 Desert Mountain Annual Turkey Trot
Members Start Thanksgiving morning with a bang with the Annual Turkey Trot 5K Fun Run & 1 Mile Fun Run/Walk. They'll take in the picturesque views and desert terrain at this Thanksgiving tradition!
Thanksgiving Dinner 
Eat, drink, and be thankful! 'Tis the season to share thanks with family, friends and all the Thanksgiving trimmings.
Providing exceptional service and a warm and welcoming atmosphere for you, your family and friends is what is most important to our Desert Mountain team. We're excited to welcome you to the start of the fall season. Let the fun begin! To learn more, contact Desert Mountain Membership Sales: 480-596-4110