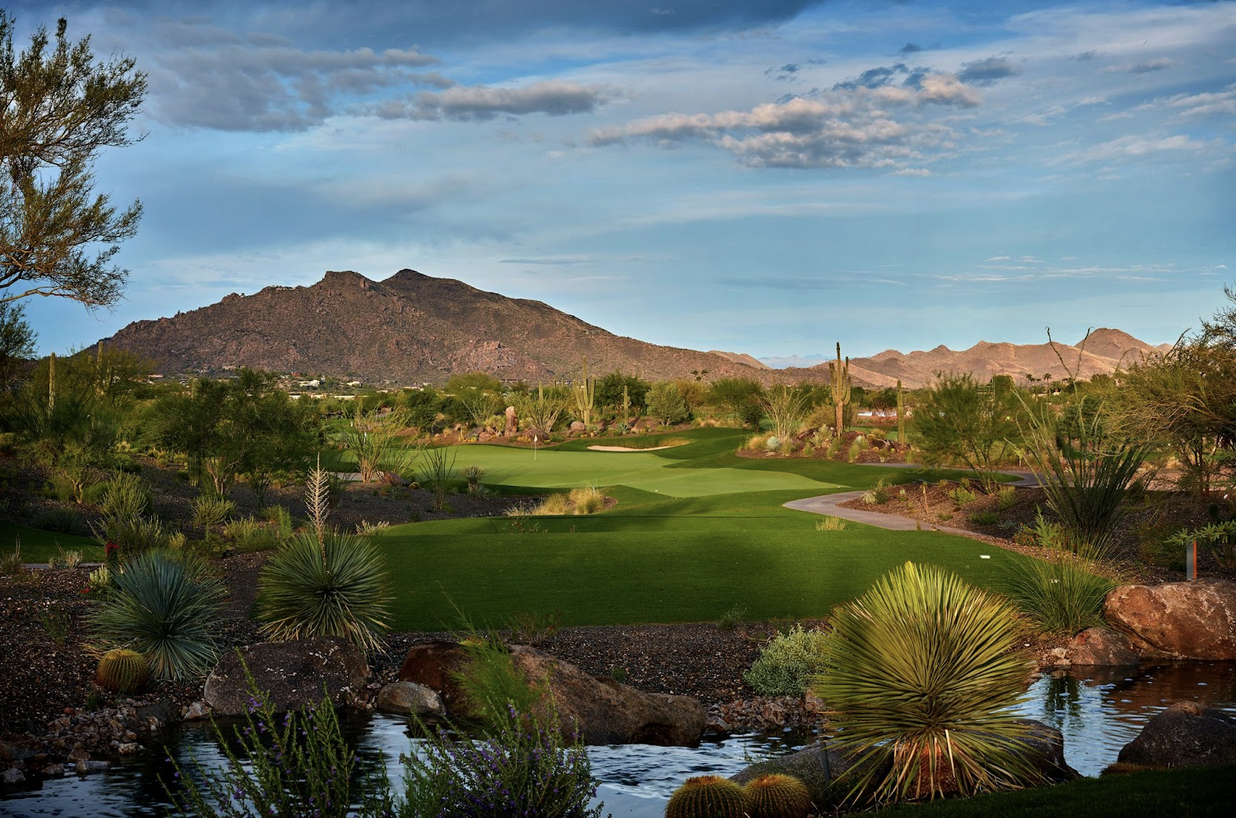 September 19, 2023
No. 7 at Desert Mountain™ Secures Spot in Golfweek's Best Short Courses 2023
There's something extraordinarily captivating about the Desert Mountain Club. Beyond its mesmerizing vistas and iconic desert landscapes, it has always been a pinnacle of golfing excellence. This year, that excellence has been recognized. NO. 7 at Desert Mountain™ has clinched a prestigious spot in Golfweek's Best 2023: Top 40 par-3, short and non-traditional courses in the U.S list – ranking as the 6th best short course in the U.S. This is a testament to the club's unwavering commitment to providing world-class golfing experiences.
Golfweek's Ranking System
Golfweek's ranking system is unique, much like the courses it rates. Breaking away from the norms used to evaluate traditional courses, Golfweek asked their raters a simple question: how much did you enjoy the design and the environment of the course? The premise is rooted in the essence of the sport itself – enjoyment, experience, and the environment. From these individual scores, an average rating is calculated for each course, offering a holistic view of the golfer's experience.
A Feather in the Cap for Seven Desert Mountain 
For any golf club, being featured in the Golfweek's Best list is not just an honor; it's a validation of our dedication to the sport and its enthusiasts. For Seven Desert Mountain, this accolade is a culmination of years of hard work, innovation, and a deep-rooted passion for the game. Nestled amidst the rugged beauty of the Sonoran Desert, the club offers a unique blend of natural beauty and man-made genius. Each hole tells a story, challenges the golfer, and offers a rewarding experience, regardless of the player's skill level.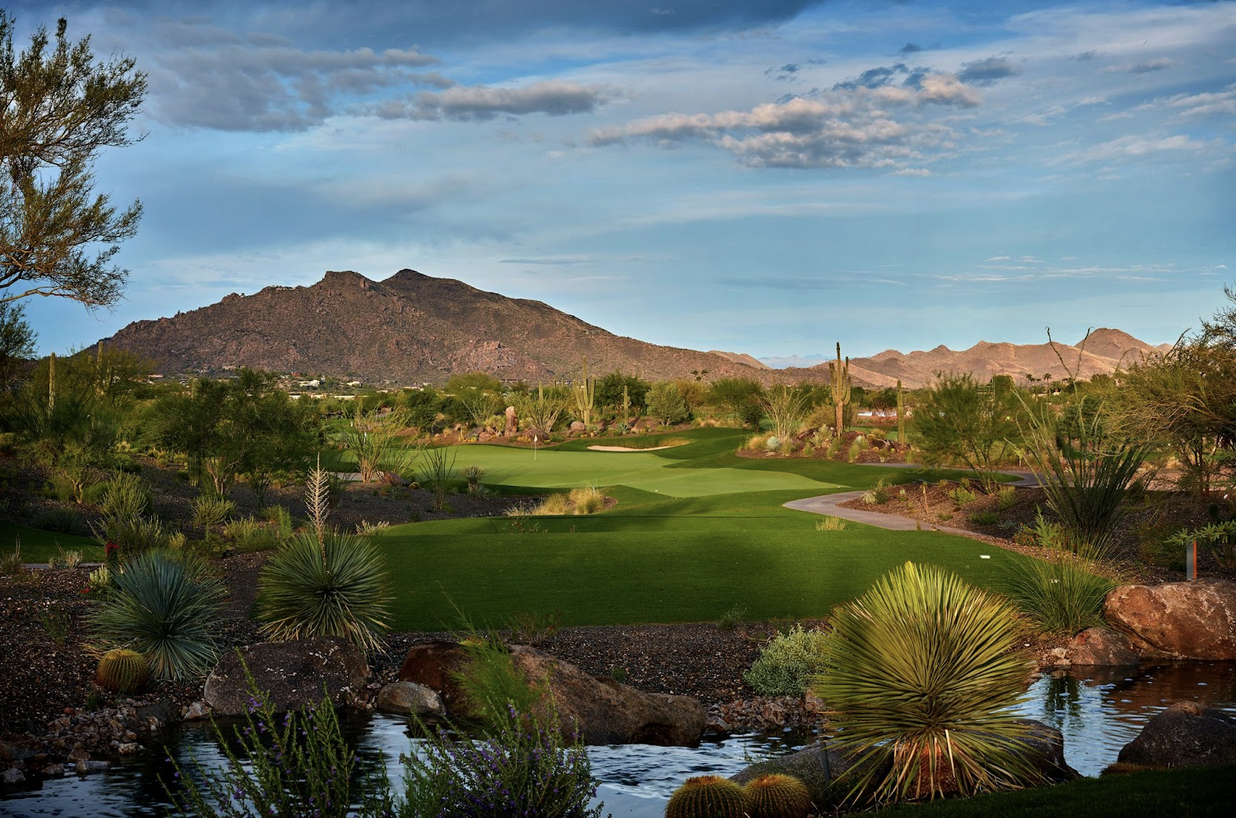 Unveiling the Magic of No. 7 at Desert Mountain™
As the focal point of our exclusive Desert Mountain enclave, this USGA-rated, par-54 championship course stands as a beacon for innovative golfing experiences. It's a celebration of the fun, social facets of golf, extending a warm welcome to players of all ages, skill sets, and degrees of passion for the sport.
The brainchild of Desert Mountain Members – real estate maven Bill Brownlee and the artistic landscape architect Wendell Pickett – the course weaves a narrative of challenge and charm over its 18 holes. Spanning a full length of 3,114 yards, it's not just about the distance but the journey. With its unique handicap system for match-plays and the revolutionary "Sandy" – an alternative teeing bunker on each hole, golfers are invited to tee off from a bunker and aim for a sand save, adding an intriguing twist to the game and enhancing their sand game techniques.

Luxury Beyond the Greens: The Clubhouse
Beyond the course, against the magnificent high desert canvas, lies the 8,900-square-foot Clubhouse. An epitome of luxury and comfort, it promises year-round pleasure. With heated patio floors to warm your soles on chilly evenings, a plethora of dining choices both indoors and outdoors, and the enticing glow of fire features, it embodies a resort-like feel. Traditional bocce ball courts add a touch of age-old charm, making it the perfect family-friendly haven. And when it comes to satiating your gastronomic desires, the gastropub "Seven" inside the Clubhouse stands ready. Serving an array of dishes, from hearty comfort meals to light, refreshing bites, it completes the Desert Mountain experience.
A One-of-a-Kind Golfing Experience Awaits
With this recent recognition, Desert Mountain has once again affirmed its position as one of the premier golfing destinations in the country. For members and golf enthusiasts, this accolade is a reminder of the top-tier golfing experience that awaits them at Desert Mountain Club. For the uninitiated, it's an open invitation to come and experience golfing at its finest.
Here's to many more accolades, birdies, and magical moments on the greens!
Additional Awards
American Trails Developer Award
-Desert Mountain Trail System, American Trails, 2013
Ranking Arizona: Top Private Golf Clubs 2021
-No. 9, Desert Mountain Club
America's Top 50 Ranges
-Private category, 2013
Jim Flick Golf Performance Center
-Golf Magazine, Top Teachers to Watch – Paxton O'Connor, 2020-2021
-Mizuno Top 100 Fitter in the United States – Chris Heasley, 2019
Retail Platinum Award
-Desert Mountain's five golf shops
-Association of Golf Merchandisers, 2014
Cashman Award for Outstanding Visual Merchandising Excellence
-Desert Mountain Retail Team, 2020
Distinguished Club
Desert Mountain is proud to be recognized as a Distinguished Club by Boardroom Magazine.