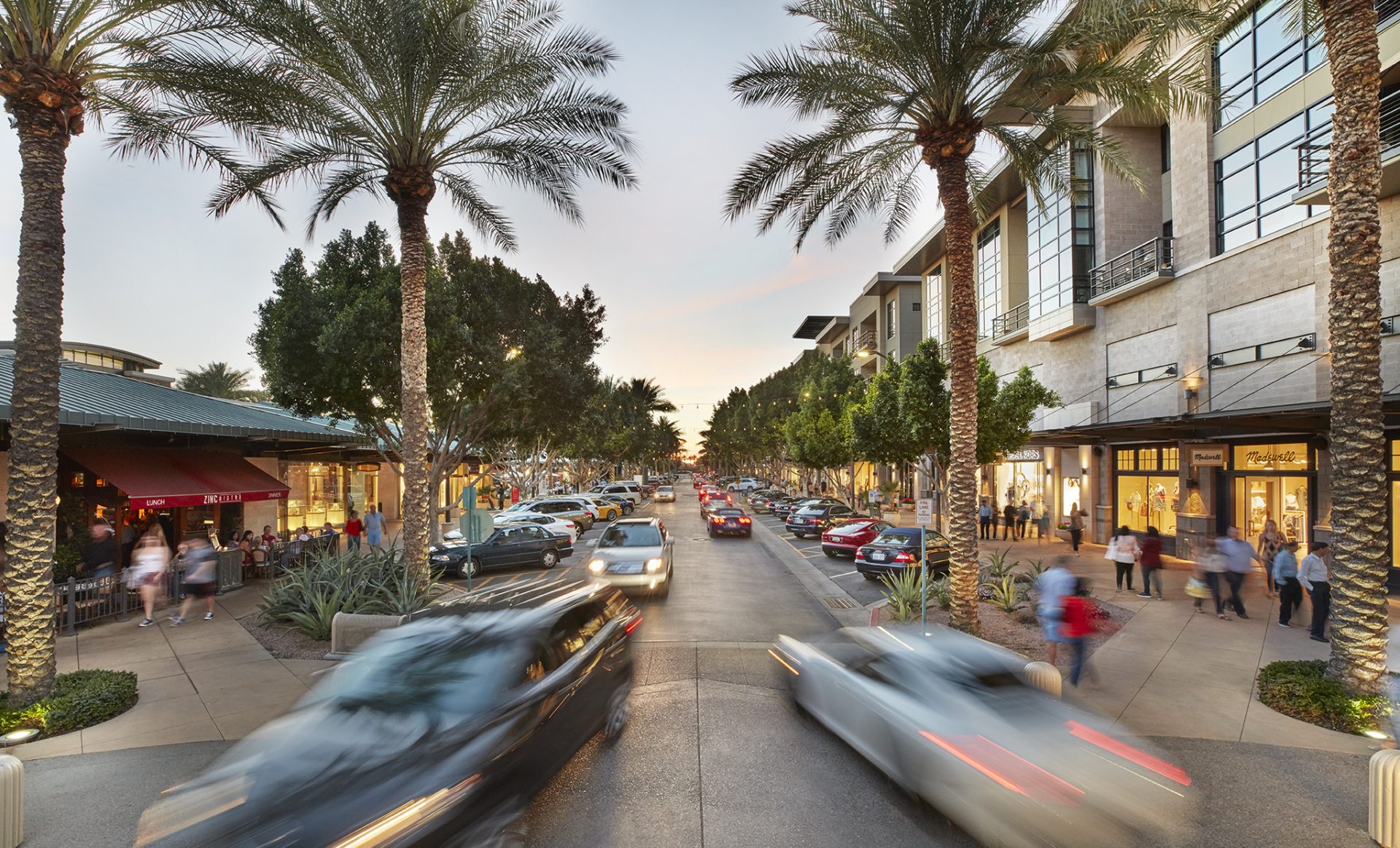 March 28, 2022
The Sights and Sounds of Scottsdale Culture
Located in the country's fastest-growing urban areas, Seven Desert Mountain offers countless spaces where it's possible to find serenity. But if you're looking to venture out of our private gates, several attractions and natural wonders are nearby. Here's a look at the local amenities you can indulge in.
Shop Until You Drop
Scottsdale offers the best shopping in Arizona with luxury retailers, one-off boutiques, upscale malls, and art galleries. Some of our residents favorite shopping malls include The Promenade, Kierland Commons, and Scottsdale Waterfront. Enjoy open-air retail therapy or cool off in an air-conditioned shopping center.
In Cave Creek, you'll find an eclectic mixture of shopping, from western wear to consigned designer fashions, home accessories, Native American crafts, pottery, postcards and souvenirs to fine art and furnishings.
While Cave Creek encompasses ​​the rugged spirit of the Old West, Carefree offers residents and visitors an old west, small town charm. Avid shoppers will find an array of diverse boutiques, art galleries, and jewelry shops, displaying some of the Southwest's finest examples of native and contemporary art and design. and a small amphitheater that hosts the farmer's market and cultural events. In the heart of town, you'll find the largest sundial in the country.
Wine and Dine
With a number of award-winning fine dining restaurants, Scottsdale is a foodie's dream. Explore more than 800 dining options. from mouth-watering south\western cuisine to elegant steakhouses. Complete with jaw-dropping views, you'll find it nearly impossible to narrow down Scottsdale's restaurants.
If you're looking for saloons, live entertainment, and cowboy cookouts, we promise Cave Creek will keep you fully satisfied and fueled. The restaurants line Cave Creek's main road along with fun western stores and shops like those in the new Stagecoach Village shopping and dining district. This has established Cave Creek's reputation as one of the most recognized and charming Western towns in the U.S.
Head to Carefree to indulge in wine and gourmet food along with outdoor cafes and flowering courtyards all set in Easy Street for a top-notch dining experience. If you're looking for a fresh bundle of food and goods, make sure to stop by their farmer's market at the small amphitheater.
Explore Natural Wonders
The Cave Creek and Carefree area boasts a variety of trails for exploring on foot, bicycles and horseback. Cave Creek Regional Park is an expansive 2,922-acre park located in the upper Sonoran Desert. This mostly undisturbed natural oasis provides over 11 miles of joint-use trails, 55 picnic sites, 44 campsites, and sweeping views of the desert in every direction.
More natural wonders are nearby, such as Lost Dutchman State Park, Phoenix Mountain Preserve, a choice of regional parks, and even the 2.9 million acres of Tonto National Forest: The largest national forest in Arizona, and seventh largest in the country, is our ruggedly beautiful next-door neighbor, filled with history, activity, variety, and, beautiful stretches of water.
Bartlett Lake is just a 15-20 minute drive east of the community, a playground for boating, fishing, paddle boarding and a host of water activities. Blue Wash Hiking Trail is just a 10-minute drive east of the community, and is home to a seasonally active waterfall. Not many people think of the desert as a place for wakeboarding and tubing, but we have it in abundance and our Members treasure it.
It's an easy drive to the still-higher elevations of charming high-desert destinations like Flagstaff, Sedona, and Payson, which offer their own range of amenities along with lower temperatures, great for beating the summer heat and for some excellent winter skiing, as well.
Indulge in Our Desert Oasis
We're just scratching the surface of what you can do and experience here. If you're ready to experience remarkable land and a distinctive active lifestyle, come experience Seven Desert Mountain for yourself. We offer quick move-ins to custom choices. From luxury homes to one-of-a-kind resort-lifestyle amenities, the team at Seven Desert Mountain is always proud to show you around this exciting community.